In a twist of all twists, it looks like one strained relationship is back intact. Kylie Jenner and Blac Chyna took a photo and shared it on Snapchat with Kylie captioning, "when we've been best friends the whole time."
The snapchat is sure to turn heads as the pair have a complicated history together. Blac Chyna, 27, shares a son with Jenner's boyfriend Tyga, to whom she was once engaged. Blac Chyna is now engaged to Jenner's brother Rob Kardashian, and is also best friends with Amber Rose, the ex of Rob's sister Kim Kardashian West's husband Kanye West.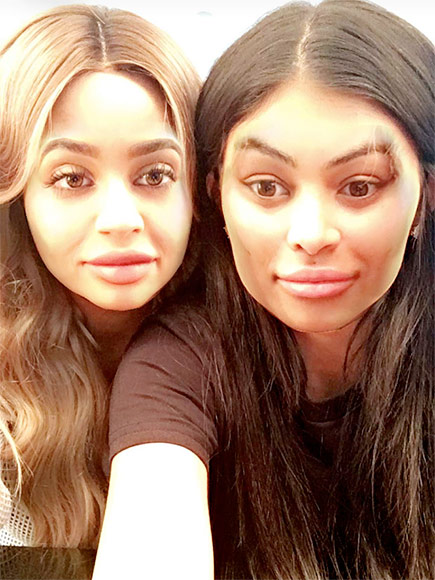 Blac Chyna captioned the above photo of the two together, "Hanging out with my lil sis," and in another snap the pair partook in a face swap.
Looks like this wedding will surely hold..:-)